It's time to get back on track with the Thursday night picks and Week 9 kicks off with a very amenable matchup as the New York Jets head into Indianapolis to take on the Colts.
(+400) Jets at (-550) Colts (-10, 45)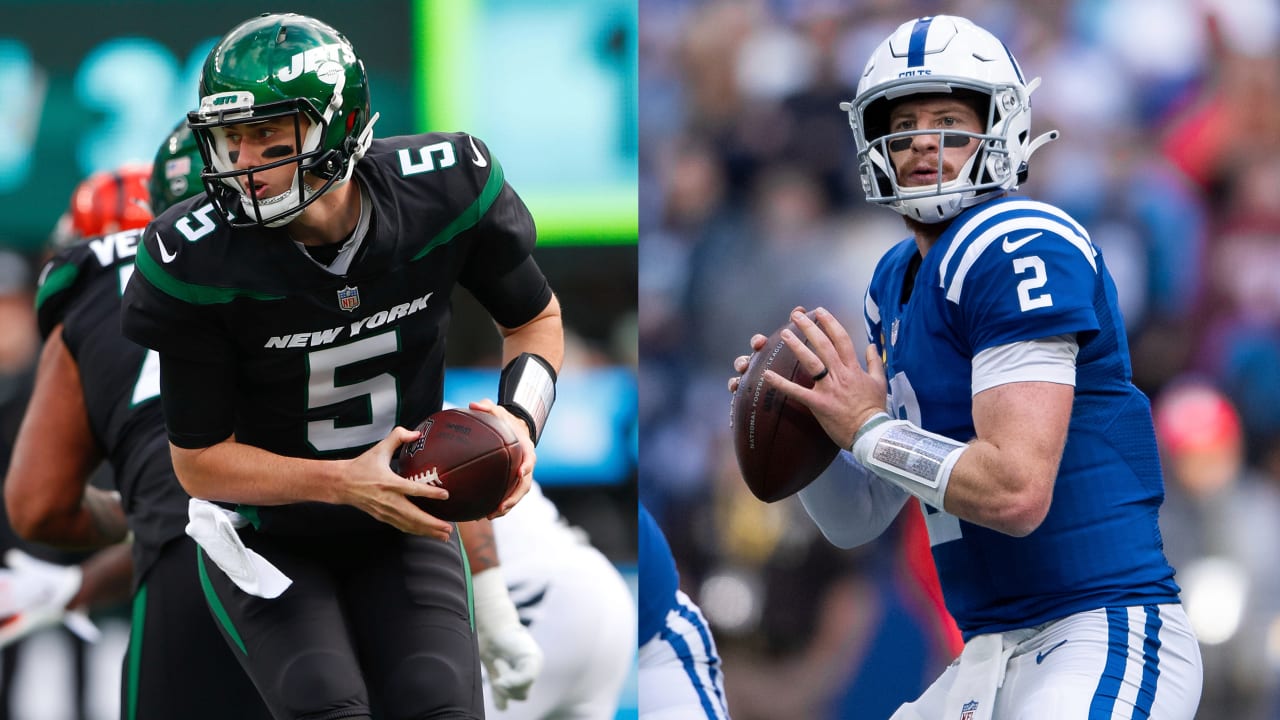 Despite a 2-5 record (4th worst in the AFC), the Jets have two high-quality wins over the Bengals and the Titans who have a combined record of 11-5 and have shown themselves as two of the best teams in the conference. So, while it may be safe to say that we've seen the Jets' floor, their ceiling is tough to predict. Both of their big upset wins came at home and both Cincy and Tennessee overlooked them to some extent, but New York hasn't won on the road (0-4) and has been outscored 126-47 in those losses.
The common denominator for the Jets has been scoring, or the lack thereof to be more exact. Their 114-points on the season rank last in the league and more than half of those points were scored just in their two wins. A really bad indicator is that their scoring average (16.3-pts/game) is less than all but one team's points-against average. That's a recipe for failure in the NFL. Now, combine that with the 30th ranked scoring defense that allows nearly 30-pts/game and you have an abysmal formula for winning games. However, that's not to say there hasn't been a bright spot in recent weeks.
Is Mike White the hero that Gotham needs? That remains to be seen, but it's always nice to be the underdog and step into a no-lose situation. White got his first action in a blowout loss to the Patriots after Zach Wilson got injured and he wasn't particularly impressive in relief. Naturally, the Jets were big underdogs against the Bengals so there was no expectation for White to play up to and he showed out with that kind of freedom. Now the hype train is rolling and he's gotta play on national TV against a pretty good and desperate football team in the Colts. If White continues to ball, good for him, but I see him coming back to reality this week against a veteran team.
I don't think there's any real question about who the better team is here, but the better team doesn't always win and Indy isn't without their own issues. After starting the season 0-3, they could have been on a 4-game win streak heading into their game with the Titans last week, but a late-game meltdown against the Ravens in Week 5 was costly. The Colts still had a chance to gain some valuable footing with a win over the Titans in Week 8, but they blew that one too even after they jumped out to a 14-0 lead early in the game and Derrick Henry left the game for TEN.
Carson Wentz has played mostly pretty well this season, but his hero-ball antics have been costly and at the end of that Week 8 game it put his team behind the 8-ball when they should have had the chance to win in regulation. Sometimes the best thing you can do as the QB is taking the small loss over the big loss and Wentz has made a bad habit of these types of incredibly high-risk plays. That said, he doesn't have to be perfect against the Jets but he can't make the disastrous play.
| Player | Position | Injury | Wed | Thu | Fri | Game Status |
| --- | --- | --- | --- | --- | --- | --- |
| Tevin Coleman | RB | Hamstring | DNP | DNP | DNP | Out |
| Bryce Huff | DL | Back | DNP | DNP | DNP | Out |
| Trevon Wesco | TE | Knee | DNP | DNP | DNP | Out |
| Zach Wilson | QB | Knee | DNP | DNP | DNP | Out |
| Ashtyn Davis | S | Shoulder | LP | LP | FP | Questionable |
| Tyler Kroft | TE | Back | LP | LP | FP | Questionable |
| Shaq Lawson | DL | Wrist | LP | LP | FP | Questionable |
| C.J. Mosley | LB | Hamstring | LP | LP | FP | Questionable |
| Corey Davis | WR | Hip | (-) | LP | DNP | Doubtful |
The injury to Corey Davis is new and doesn't look promising
Even with similar records, I'm confident is saying the Colts are the better team. Indy has almost doubled the Jets in points-for and they've given up fewer points while playing against tougher competition. Indy is also the healthier team heading into this game and that's always a nice bonus on the short week. I think the Colts win comfortably but I'll give the Jets some juice on the spread.
Pick: Colts| Vs Spread: Jets +10 | O/U: Over 45| Final: IND 28 – 20 NYJ