If there's one thing I've learned during this NFL season, it's that no game is a lock in 2021. Week 11 kicks off with one of those types of games as the Patriots head into Atlanta to take on the Falcons.
(-300) Patriots at (+250) Falcons (+6.5, o/u 47)
There's no love lost between these two franchises although they aren't conventional rivals. Atlanta has never been the same since blowing a 28-3 lead in Super Bowl LI loss to New England. They've only posted a winning season once since then going 32-41 since then. They fired their coach, Dan Quinn, and he took some defensive talent with him to Dallas, Julio Jones left town, and now Calvin Ridley is taking a leave of absence. The only man left standing is Matt Ryan and even he looked like he was headed out of town during the off-season. He and the Falcons could part ways after the season as he's got one of the highest salary cap hits in the NFL and ATL isn't a playoff-caliber team currently. That said, it would be a small measure of redemption if Ryan could upset the Pats on national TV right as the media has begun to announce their ascension.
New England heads into this matchup as winners of four-in-a-row and only a half-game back of the Buffalo Bills in the AFC East. During that streak, they've picked up wins against the Jets, Chargers, Panthers, and Browns (who have a 17-21 combined). Atlanta is 2-2 in their last four with wins over the Saints and Dolphins and losses to the Panthers and Cowboys (20-18 combined). Their common opponent in that game was the Panthers who the Patriots dispatched with relative ease and the Falcons struggled to score against. The Pats are the hotter team right now and doing it against better competition on average.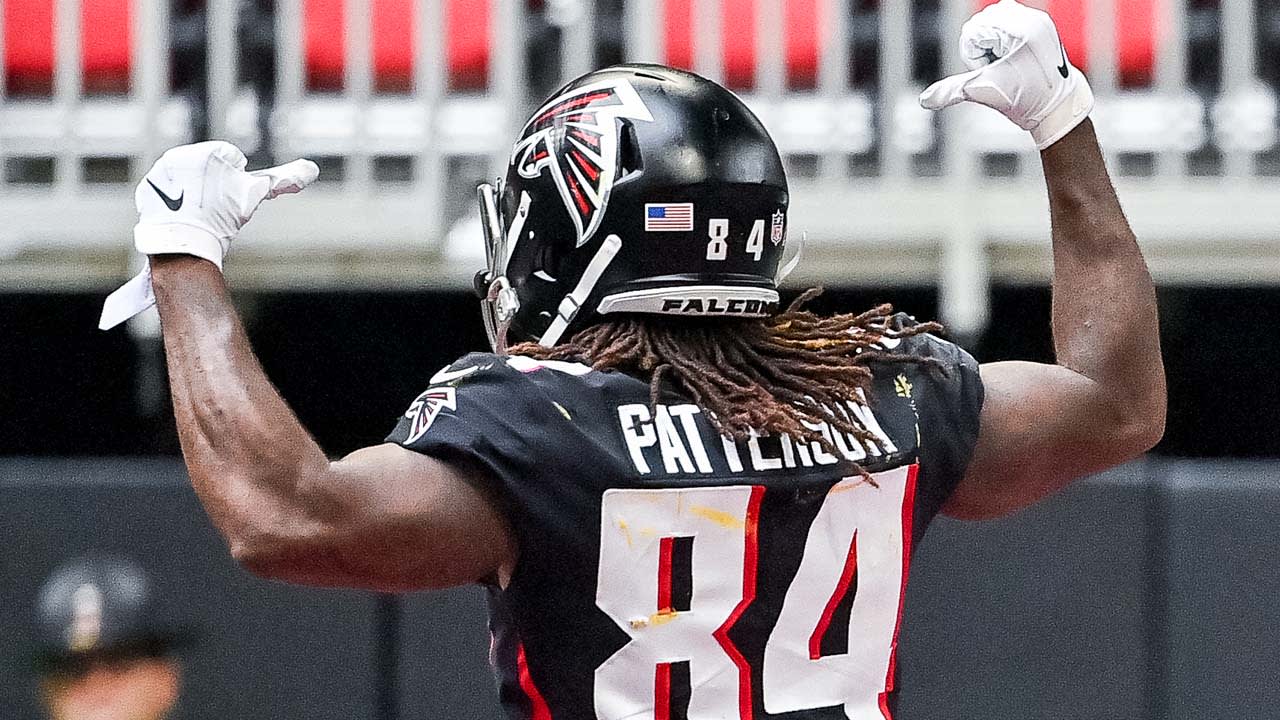 Injury reports always play a big role, especially on the short week, but it seems like the Pats typically have at least half the roster listed as questionable. It's very much on-brand for Bill Belichick as an additional layer of psychological warfare, but it's tough to glean anything of value from the NE side. It seems like load management more than anything serious. The Falcons have a handful of guys out but none of them are starters except for Ridley who's been absent for several weeks due to personal problems. The guy to keep an eye on is Cordarrelle Patterson who is listed as questionable with an ankle injury. Mike Davis is a capable pro running back in Patterson's absence, but he's shown very limited success in Atlanta's system. It may be a night for Wayne Gallman to step up.
I don't think it's any secret that the Patriots are the better team heading into this game. They score more points, give up fewer, put up more yards passing and rushing, are better on 3rd down. In terms of yardage allowed, the teams are actually pretty close but the New England defense is much better inside the red zone which explains the points-per-game allowed differential.
All signs point to the Pats being better in all facets of the game but I thought that was the case with the Ravens last week and look what happened to them. There's no accounting for effort and if New England has started to buy into their own hype, you never know. If there was one game on the schedule that Matt Ryan had circled, in a year where expectations were pretty low, this would probably be it. Plus, this game means a lot to any potential playoff hopes the Falcons have so I wouldn't be surprised to see them make it a game, especially after that demolishing at the hands of the Cowboys last week. However, It's a big game for New England too in terms of playoffs and you just know Belichick is going to scheme something up for the spotlight game.
Pick: Patriots | Vs Spread: Falcons +6.5 | O/U: Under 47 | Final: NE 26 – 20 ATL